GAY SHOPS
3 RITZY SHOPPING AREAS
4 SHOPPING MALLS
ONLINE SHOPS
Andrew Christian Underwear

N101 Sports Supplements
Gay Theme Books
GAY SHOPS
Koontz Gift Shop
8914 Santa Monica Blvd.
http://www.koontz.com
Koontz Hardware is a
Gay West Hollywood
landmark here since 1938. Not only do they have a massive inventory of more than 120,000 hardware items, in the front of the store is a mini gift shop! You'll be amazed they squeezed so much stuff into this little store. The shelves go up to the ceiling and they have unique sliding product display walls to pack in double the product in half the space! The friendly employees will help you discover hidden items because they really do have everything! It might be way down on the floor, behind a sliding wall, or way up towards the ceiling. It's so much fun browsing through this store.
reviews
665 Leather
8722 Santa Monica Blvd.
http://www.665leather.com/
Well made custom fitted leather clothing and adult products for the gay leather scene. The very best and highest quality products of their type. Bright, modern, clean, non-intimidating store with a friendly, helpful staff.
reviews
map
American Apparel
802 N. San Vicente Blvd.
http://www.americanapparel.net
Gay stylish clothing all made in downtowntown LA, not in China!
reviews
map

The Pacific Design Center
8687 San Vicente Blvd.
http://www.pacificdesigncenter.com
http://www.facebook.com
Most merchandise isn't available directly to consumers, but that shouldn't stop you from browsing the 130 interior designer showrooms in this huge 1.2 million square foot complex. The 14 acres includes three buildings. The Red and Green buildings house mostly offices, so the Blue building is where you're headed.
Read our post with more gorgeous photos of this place!
Look through the many shop windows at designer furniture, fixtures, and fabrics. To purchase items, generally you'll need to bring your certified interior designer, but some shop owners are willing to sell direct if you ask. You can also hire a designer for the day by inquiring at the information booth. The Pacific Design Center is owned by Charles S. Cohen who owns 3 other design centers in New York, Houston, and Florida.
Friends of the Library Bookstore
625 N. San Vicente Blvd.
http://www.wehofol.org
The Friends of the West Hollywood Library operate an all-volunteer bookstore located on the auto court of the library offering high-quality used books. Gay West Hollywood's beautiful $64 Million library has signature collections and areas which include an LGBT area and an HIV/AIDS collection. In all, the library houses more than 150,000 items including books, periodicals, DVDs, CDs, audio books, and large print materials. There is seating and study space for more than 160 people, 47 public internet stations, free wifi and an adjoining coffee shop on the bottom level.


Showtime Clothing
8917 Santa Monica Blvd.
http://facebook.com
Stylish men's clothing boutique.


John Varvatos
8800 Melrose Ave.
http://www.johnvarvatos.com
High fashion mens clothing including belts, footware, eyewear, watches, skincare, and fragrances.
reviews
GayWeHo Gay Pride Merchandise App
Order Rings, Bracelets, Necklaces, Flags
Get the App Now:
iOS
or
Android
Chi Chi Larue's
8861 Santa Monica Blvd.
http://www.chichilarues.com
Chi Chi Larue is a phenomenon. An adult video producer, a worldwide internet retailer of adult products, and a DJ club promoter. "She's" very well known internationally due to the popularity of her adult video productions and traverses the globe with her models promoting her brand in gay bars and clubs. This very special (and very, very pink) shop is where she sells her many branded adult video and novelty wares.
reviews map

Block Party
8853 Santa Monica Blvd.
http://www.facebook.com/blockpartyweho
Fun Filled Clothing and more shop in the Heart of West Hollywood. "The Gayest Store on Earth." Constantly evolving and becoming the best place for gay locals and tourists to purchase cards, souvenirs, and a huge selection of casual clothing including hats, underwear, swimwear, coats, pants and shirts. Brands include Clever, Candyman, Cocksox, Tulio, N2N, Jocko, Tyr Sport, Ginch Gonch, Baskit, Papi, Freedom Reigns, Toot, Geovanny, Junk, PPU Sexy, Activeman, Speedo, Greg Homme, Unico, Vuthy, Whithall & Shon, and Y.M.L.A. Look for the bargains in the back. Assumedly named after owner/partner
Larry Block
.
reviews
map

12 Step Store
8730 Santa Monica Blvd.
http://www.my12stepstore.com
Recovery and healing books, cards, products, and speciality gifts. A fun styled recovery boutique celebrating life!
reviews
map
WeHo Jock

868 Huntley
http://wehojock.com/
Gay Sportswear Shop
Brick and Mortar

8713 Santa Monica Blvd.
http://www.bricknmortar.co/
High-end men's clothing boutique also carrying jewelry, accessories, skin-care products, and gifts. A very unique selection with an extrememly helpful staff.
reviews
map
V Wine & Cheese Shop
903 Westbourne Drive
http://www.vwesthollywood.com/
Four concepts in one! 1: Wine & Beer
Tasting Room
2: Coffee & Tea Shop 3: Wine, Beer, & Accessories Retail Sales 4: Art Gallery. All this housed in a building that was originally Charlie Chaplin & Nina Fosh's acting studio which later became West Hollywood's first library from 1929-1941. The retail wine & beer is located in numbered book shelves with a card catalog system to guide guests to their favorite wine a beer selections.
LASC - LA Sporting Club
8592 Santa Monica Blvd.
http://www.shoplasc.com
The largest collection of gay friendly men's clothing you'll find anywhere.
reviews
map
Body Factory
8591 Santa Monica Blvd.
http://www.bodyfactory.com
Fun gay souvenirs & gifts, candles, skin-care products, books, and juice bar with protein shakes & healthy sandwiches.
reviews map

Sports Nutrition

N101

PowerZone

Max Muscle

Earth Bar

24 Hour Fitness


Raffi Jewelers
8490 Santa Monica Blvd.
http://www.raffijewelers.com
So many beautiful watches. Watch repair and battery replacement. The owner "Raffi" is always there; he's extremely friendly and helpful. GO THERE! GO THERE! Tell Raffi we sent you!
reviews
Davido Men's Clubwear
and Underwear
8285 Santa Monica Blvd.
Men's clothing boutique featuring club wear and underwear.
reviews map


PAR-LA Men's Clothing
8250 Santa Monica Blvd.
http://www.shopdilascia.com
Now you don't have to head to Robertson Blvd. for high-end New York fashion! Fashions designed by the three partners: Patrick DiLascia, Aphrodite Alexandropoulous, and
Rolland Berry
.
map
Circus of Books
8230 Santa Monica Blvd.
http://www.circusofbooks.com
Legendary bookstore, adult bookstore, and novelties.
reviews
maps
Candle Delirium
7980 Santa Monica Blvd.
http://www.candledelirium.com
Very large candle shop with practically any type of candle and scent you could ever imagine.
reviews
map
The Pleasure Chest
7733 Santa Monica Blvd.
http://www.thepleasurechest.com
The most non-intimidating adult store you'll ever visit. Gifts, cards, novelties, and adult products with a friendly helpful staff.
reviews
map
Gay West Hollywood
Business Directory
12StepStore
|
24HourFitnessGym
|

665Leather
|
AmericanApparel
|
Art
|
BlockParty
|

BodyFactory
|
Brick&Mortar
|

CandleDelirium
|
ChiChiLarue
|
Davido
|
Furniture
|
Geovanny
|
TheGrove
|
Jewelry|
JohnVarvatos
|
KoontzGiftShop
|
LASportingClub
|
LibraryBookstore
|
Par-LA
|

PleasureChest
|
Raffi
|
RodeoDrive
|
ShowtimeClothing
|

SportsSupplements
|

SportingClub
|
VWineTasting
|

Watches
|
WeHoJock
Ash The Insomniac arrives at Peppermint club in West Hollywood GayWeHoCelebs PeppermintClub_ WATCH:
https://www.youtube.com/watch?v=_xf
This Sat, Jan 20, 10pm HoHouse Drag Show is starring: Wendy Experience, RuPaul Diva VENUS D-LITE aka Adam Daniel Guerra And all the way from New Orleans! Cate Swan Tarah Cards will bewitching us all CALL 3236543800 or visit our website to reser MarysWeHo
https://www.facebook.com/events/556
Super Star Vicky Vox hosts PUMPED Friday Night 10pm Drag Show Starring RuPaul Diva Jaidynn Diore Fierce, Wendy Experience & Barbies Addiction! Call 3236543800 or visit our website to reserve online! Join us at Hamburger Marys WEHO MarysWeHo
https://www.facebook.com/1397435860
Tomorrow We're Abbey gaynightlife Chapel
https://www.facebook.com/1587694421
A sinful weekend awaits Abbey gaynightlife Abbey
https://www.facebook.com/1343937932
It's a y Thursday night! o o o o o revolvervideobar revolverweho westhollywood weho gayweho gayla gaysofinstagram gaystagram gay losangeles lagay nightlifeisyourfriend nightlife lanights s pride w RevolverBarWeHo revolverweho
https://www.instagram.com/p/BeH-A0E
Time to ?????? Touch. enjoyresponsibly ?
The MAIN REASON to go see Disney's Aladdin at Pantages NOW is to see Mike__Longo who plays Kassim! I promise you, he does not disappoint! fabulouschoreography incrediblesets sexyboys
https://twitter.com/GayWeHo/status/
S E E S T E R . . . sister brother siblings basicallyrelated jasmine kassim aladdinWHO? aladdintour aladdinmusical aladdin princess princessjasmine izzymccalla disney izzymccalla aladdin shnsf mikelongofoto
https://www.instagram.com/p/Bcq7bC0
All the cool kids are doing this....deliverchallenge iamjhud mikelongofoto WATCH:
https://www.instagram.com/p/BVvnO3C
And the adventures have begun! broadwayinchicago (get_repost) ??? IWOKEUPLIKEDIS (video cred, my friend: elust) mikelongofoto WATCH:
https://www.instagram.com/p/BV7dm3h
Don't we have any PLAYWRIGHTS, ACTORS, SINGERS, OR, DANCERS HERE IN GAYWEHO? Wouldn't it be great to perform for LGBT audiences?
https://twitter.com/gayweho/status/
ChrisIsaacson
BillyFrancesca
LeoMadrid
WeHoCity WeHoArts ChicosAngels
WeHoCity WeHoArts candiscayne
.WeHoCity now owns the 99-seat CoastPlayhouse at 8325 Santa Monica Blvd. in GayWeHo & is looking for small LGBT musical, cabaret, & drag performances, & YOUR SHOW MIGHT QUALIFY! Make sure WeHoCity & WeHoArts knows you are interested and let's get YOUR SHOW going there soon!
https://twitter.com/GayWeHo/status/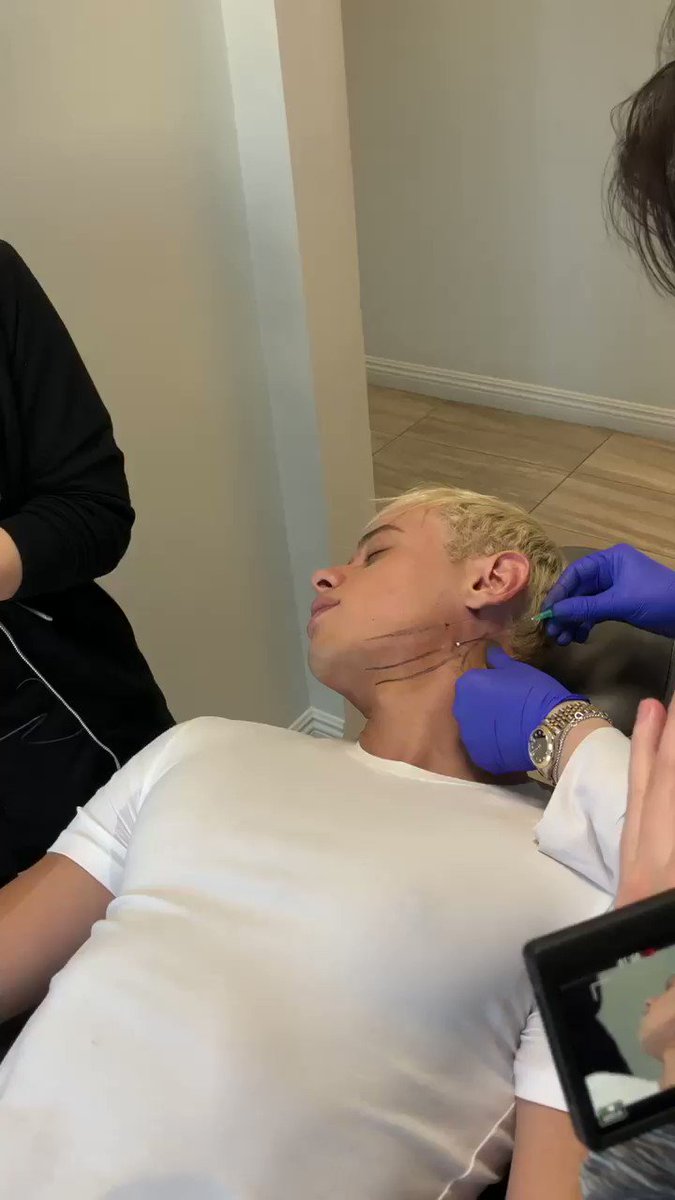 Thanks CRMCenter .. in West Hollywood !! ??
https://twitter.com/wernikalam/stat
MON JAN 22 7pm RealDanLauria and WendieMalick invite you to a reading of an original play ACROSS THE STREET FROM BirdcageSm AND admission is FREE! RSVP: infoedgemar.org
https://twitter.com/GaySantaMonica/
GayMusicChart 2 Eli Lieb - Next To You WATCH:
https://www.youtube.com/watch?v=7SB
?REMEMBER? YOU HEARD IT HERE FIRST!!!!! It looks like BeachesWeho, the newest gay bar in GayWeHo at 8928 Santa Monica Blvd, is just about to open! ?????
https://twitter.com/gayweho/status/
getready weho bc werecomingforyou thirsty beaches - beachesweho beachesbarandgrill westhollywood loganmcarta renealeksander jcarta1963 mamacarta beachesweho flinnfluence BeachesWeHo WATCH:
https://www.instagram.com/p/BV32jia
If you haven't been to thebirdcagesm on a Thursday night you're missing out on the fantastic music of our sexy DJ srayvision He's as talented as he is cute! . . . . . bigkim queenofthewestside djsrayvision thebirdcage missbigkim BirdcageSM
https://www.instagram.com/p/BeH1F8f
TOUCH Abbey gaynightlife ongina beverlyluxe MurraySwanby rupaulsdragrace Chapel
https://www.facebook.com/1587694421
Here at daddyissuesparty with my bitch barbiesaddiction cakemoss cakeover badandboujee... MsCakeMoss
https://www.instagram.com/p/BeHxhKN
Peach Pop is on RIGHT NOW at RevolverBarWeHo! DJ sammyjchilds spins! weho westhollywood gayweho peachpop hotguys hotgirls sexy muscle instadrag instagay dragqueen allusiatogo RevolverBarWeHo
https://www.instagram.com/p/BeHyRm4
It's time to RESERVE your table for this Saturday 1-20-18 This Saturday we welcome back Abby performing as PAULINA RUBIO with Jessy as CYNDI LAUPER! Latin Nights at RAGE is wher the PARTY is at! Contact : 310-652-7055 email: w TheRageWeHo
https://www.facebook.com/1576166009
15 Year Anniversary - January 26! Special Performance by Gia Gunn! Gia Gunn is One of the break out stars of Rupaul's Drag Race Season 6. Best known for her Fishiness, absolutely extroverted personality and tag lines. Get your discou GameBoiEvents
https://www.facebook.com/6082975938
S E E S T E R . . . sister brother siblings basicallyrelated jasmine kassim aladdinWHO? aladdintour aladdinmusical aladdin princess princessjasmine izzymccalla disney izzymccalla aladdin shnsf mikelongofoto
https://www.instagram.com/p/Bcq7bC0