Many people wonder which bars, clubs, and restaurants are open late for after hours since most bars in Gay Los Angeles usually close at 2am.
Carry the club schedule & directions with you, get the
GayWeHo App
Read about
the history of
Gay West Hollywood, Los Angeles
Do you know of any after-hours spots we've missed?
Email us
In Los Angeles if you have HD radio in your car, there are two different GAY RADIO STATIONS! 1) PrideRadio Music 104.3 HD2 FM
https://wearechannelq.radio.com
Lights, Camera, Action! cbsla Came by for an interview! We are amping up! stfelix cbsnews cbsla cbs weho westhollywood SaintFelixWeho
https://twitter.com/WeHoLove/status
Trans Pride Los Angeles Day 2, June 18, 5:00 pm - 11:00 pm
https://lgbtnewsnow.org/calendar/tr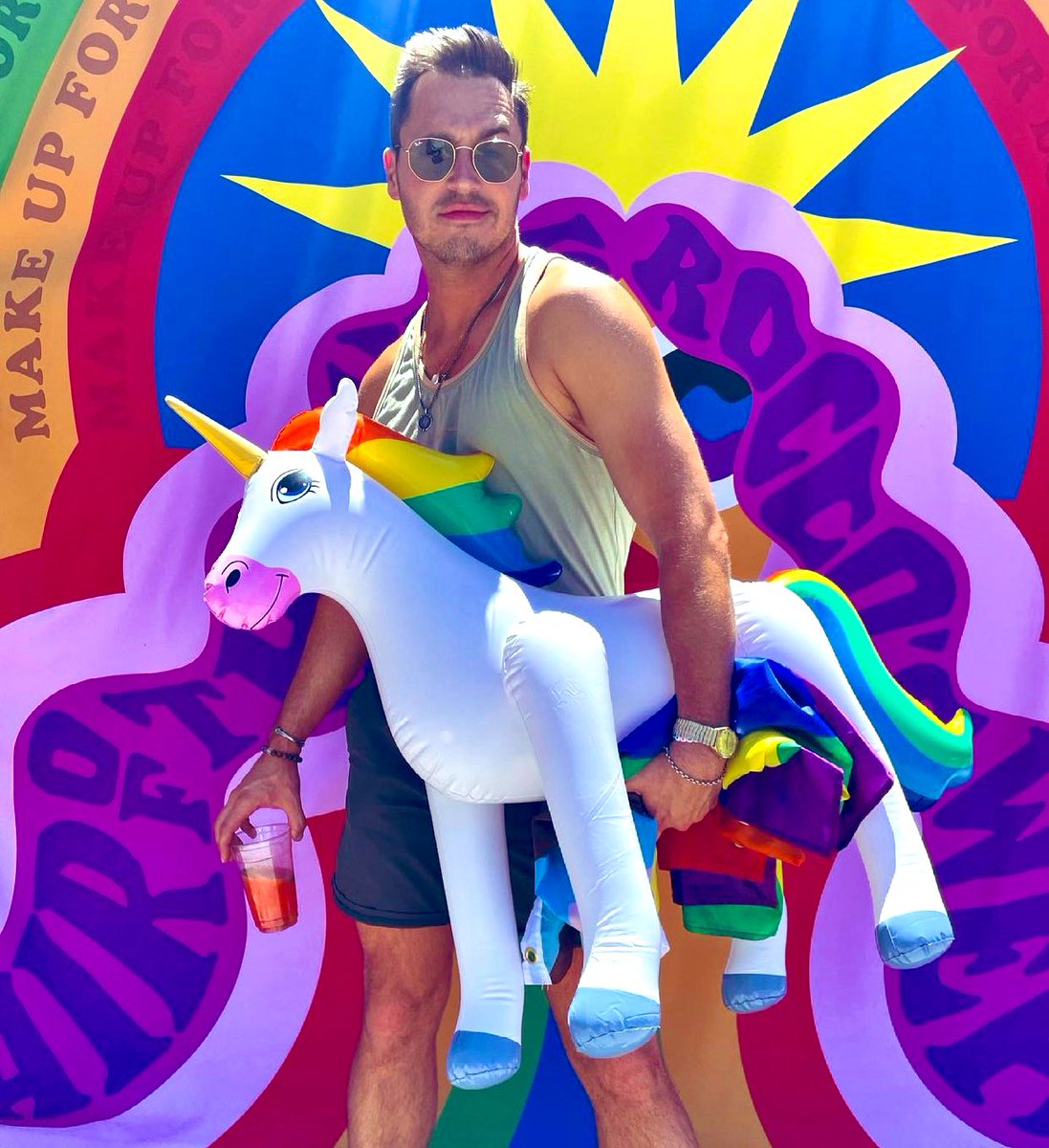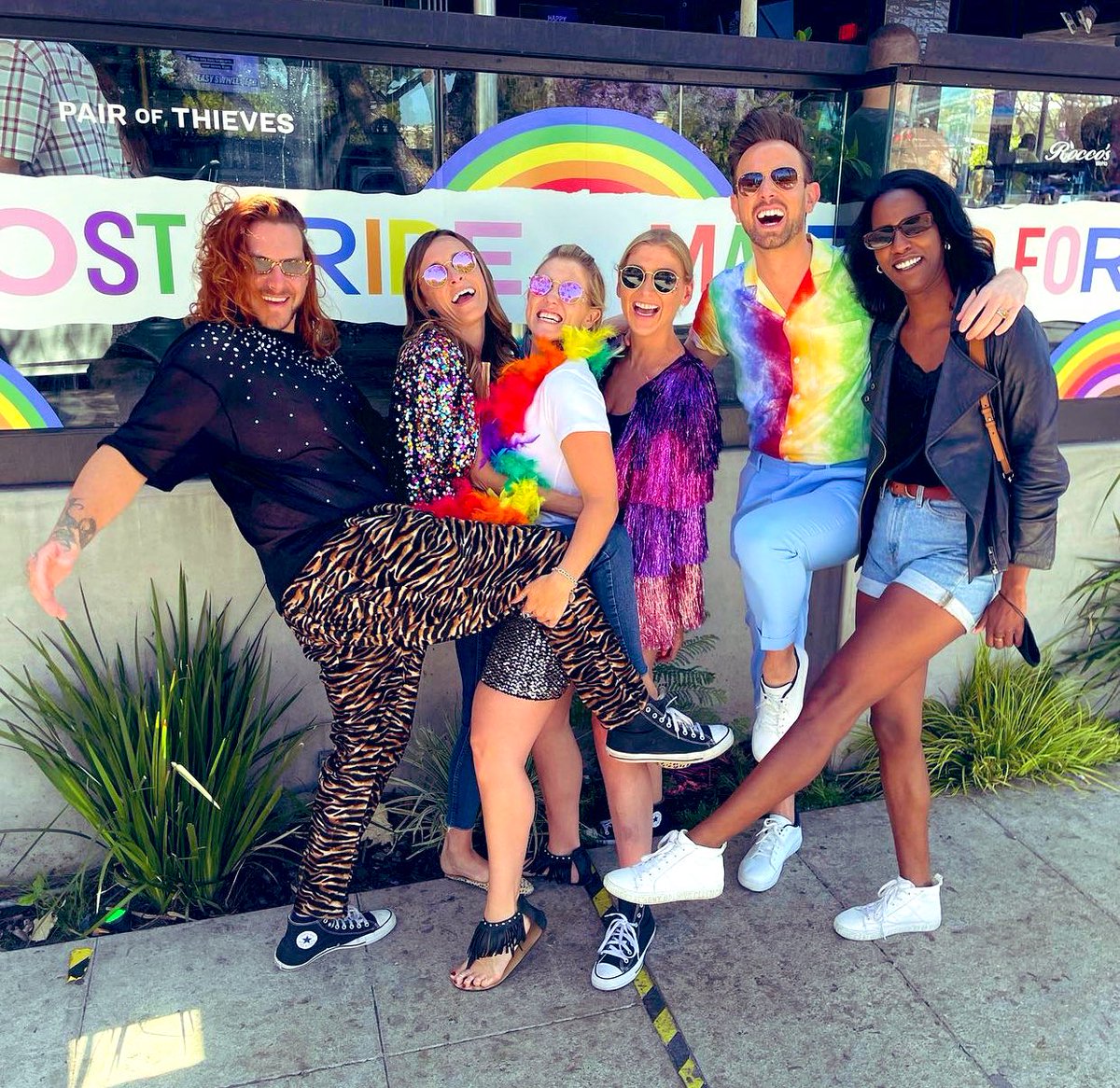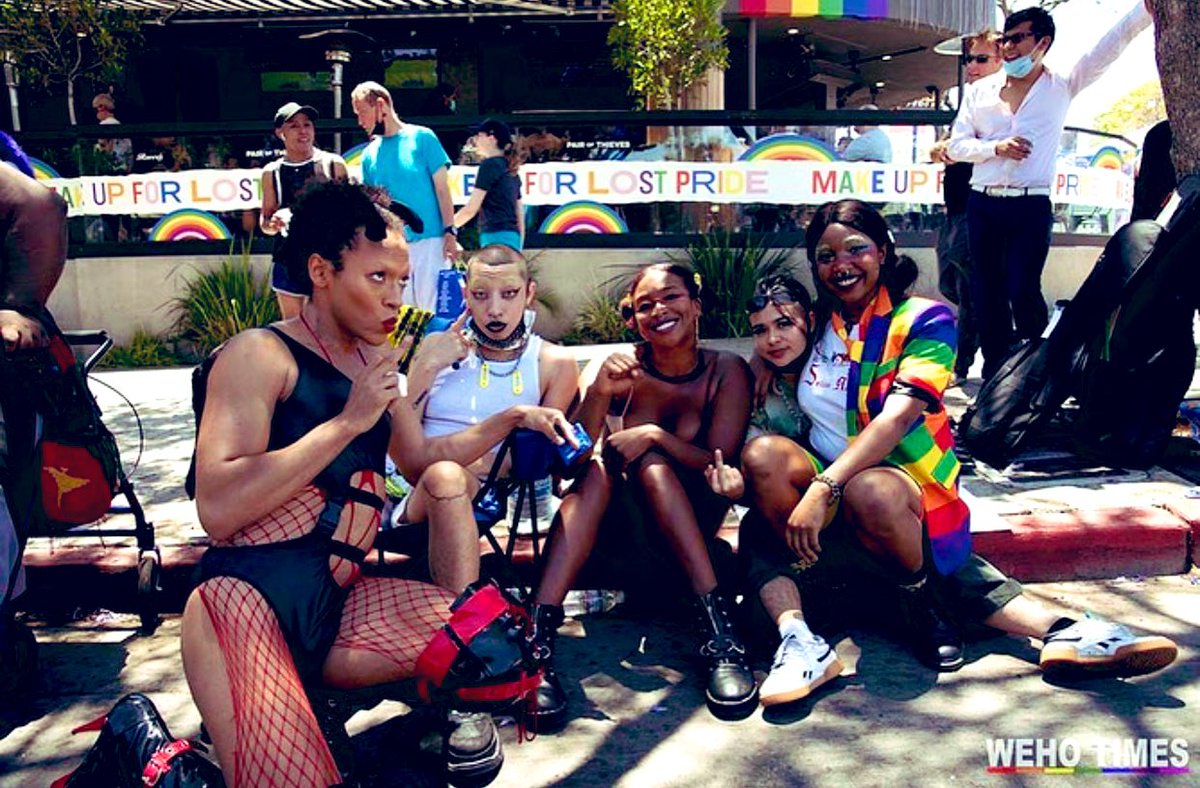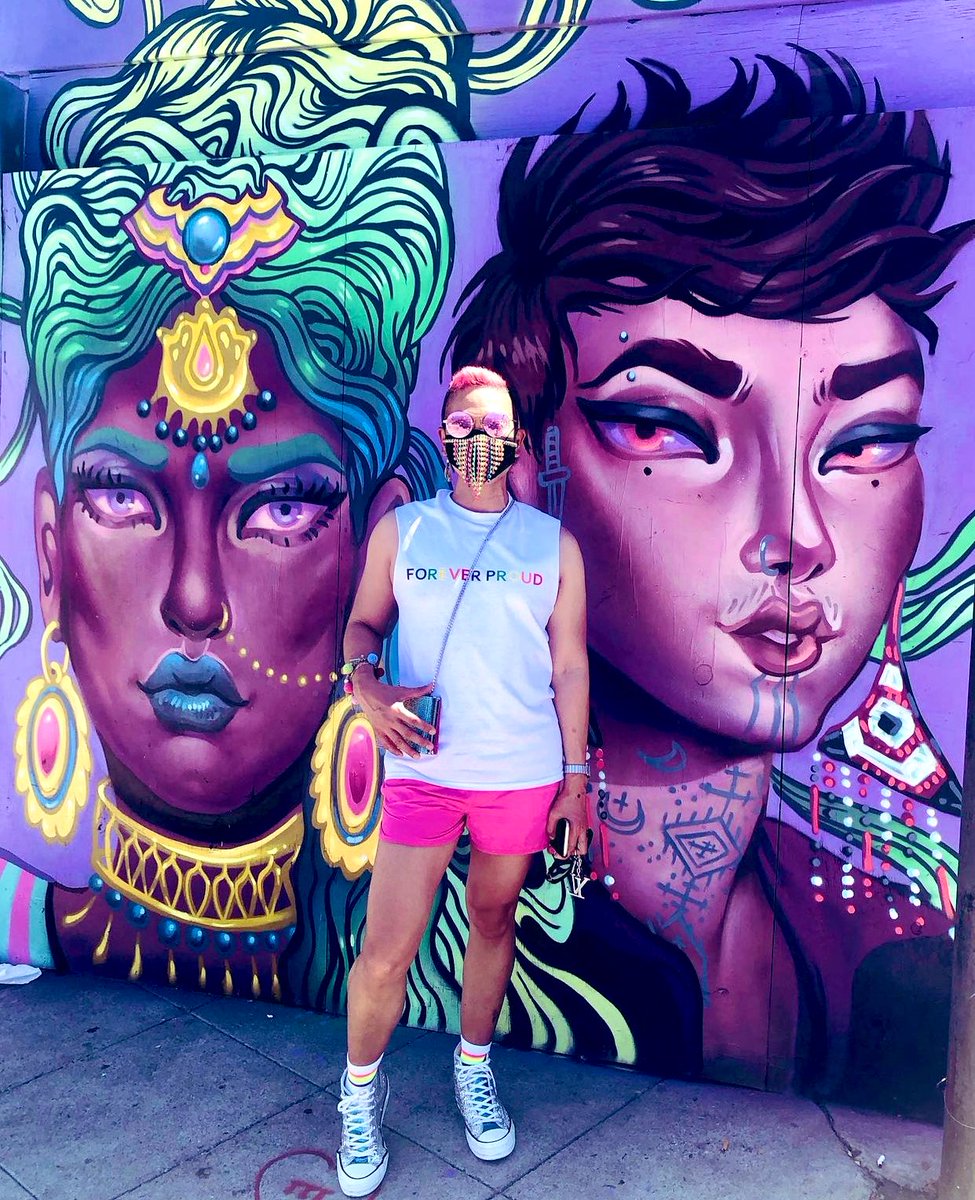 Love seeing all the pictures of people celebrating pride month in WeHo! ???????????? lovingweho PRIDE weho westhollywood lgbtq
https://twitter.com/lovingweho/stat
The history of queer spaces has been a well of inspiration for us. This pride season, and as we prepare to open, we honor them, and are empowered by the joy, love, courage, and perseverance of our history. ? pride pri StacheWeHo stacheweho GayWeHo
https://www.instagram.com/p/CQHTllm
SUGARTANK IS BACK! It's been a FULL year and we are finally back at precinctdtla ? SUGARTANK SEASON 2 EPISODE 1 starts JULY 16! HOUSEOFAVALON & djmateosegade AVALONTV HouseofAvalon4 thehouseofavalon GayWeHo
https://www.instagram.com/p/CQHfUOq
JULY 17TH. ITS DECIDED. TICKETS RELEASING 6/18 AT MIDNIGHT. $5 DONATION MIN ONLINE AND AT THE DOOR. LIMITED CAPACITY. ???thank you to lauren_denitzio for designing this flyer! HotDonnasWeHo hotdonnasweho GayWeHo
https://www.instagram.com/p/CQHQxoC
Swipe to see how we feel about Melrose Rooftop Theatre in GayWeHo opening soon to purchase tickets to Love Actually on July 12th
https://www.instagram.com/p/CQHLBCw
Midnight tonight at The Abbey in GayWeHo!
https://twitter.com/WeHoLove/status
So many people out on the streets today thought it was Pride Sunday, and it was & wasn't. Before LAPride & WeHo split up & before covid, Pride would have been this weekend in WeHo. Now Pride is WeHoPride, & this year it's JUNE 25-27, two weeks from now & once bars are 100% OPEN
https://twitter.com/WeHoLove/status
Let the countdown commence Dancing, DJ's & sitting at bar are back Please join us June 15th 12:01am Life is better when we dance ?? GayPride LGBTQ Abbey Chapel GayWeHo
https://www.instagram.com/p/CQFyNdD
Make sure to get your tickets at
https://www.instagram.com/p/CQG2WW5
Pride 2021..... ?? RoccosWeHo RSWeHo roccosweho GayWeHo WATCH:
https://www.instagram.com/p/CQFkZWC
We can hardly contain our excitement for the reopening! We will be CLOSED today, MONDAY the 14th as we prepare, refresh and put our bar back together. What a ride this has been! See you all on the other side! We'll fully reo HiTopsLA hitopsla GayWeHo
https://www.instagram.com/p/CQGp-yN
So, what did YOU do this weekend? PetrossianWeHo Caviar PetrossianWeHo GayWeHo
https://www.instagram.com/p/CQFeb8t
How Los Angeles Gay Bars Are Coming Back in Post-Pandemic Restrictions
https://www.hollywoodreporter.com/l
Camila Cabello & Shawn Mendes Pick Up Dinner-to-Go in West Hollywood
http://www.justjared.com/2021/06/13
HAPPY PRIDE MONTH This is how WeHo Bistro does Pride. We love it. wehotimes wehonew wehocity wehopride westhollywood weho lgbtpride pride pridemonth wehobistro wehobistro wehochamber wehocity weho_times weho_times GayWeHo
https://www.instagram.com/p/CQEpsQl
WeHoLove My partner and I Love, Love, Love that place! ???????????????
49 Cuack Wapayasos y Horripicosos Video Oficial WATCH:
https://www.youtube.com/watch?v=5Lq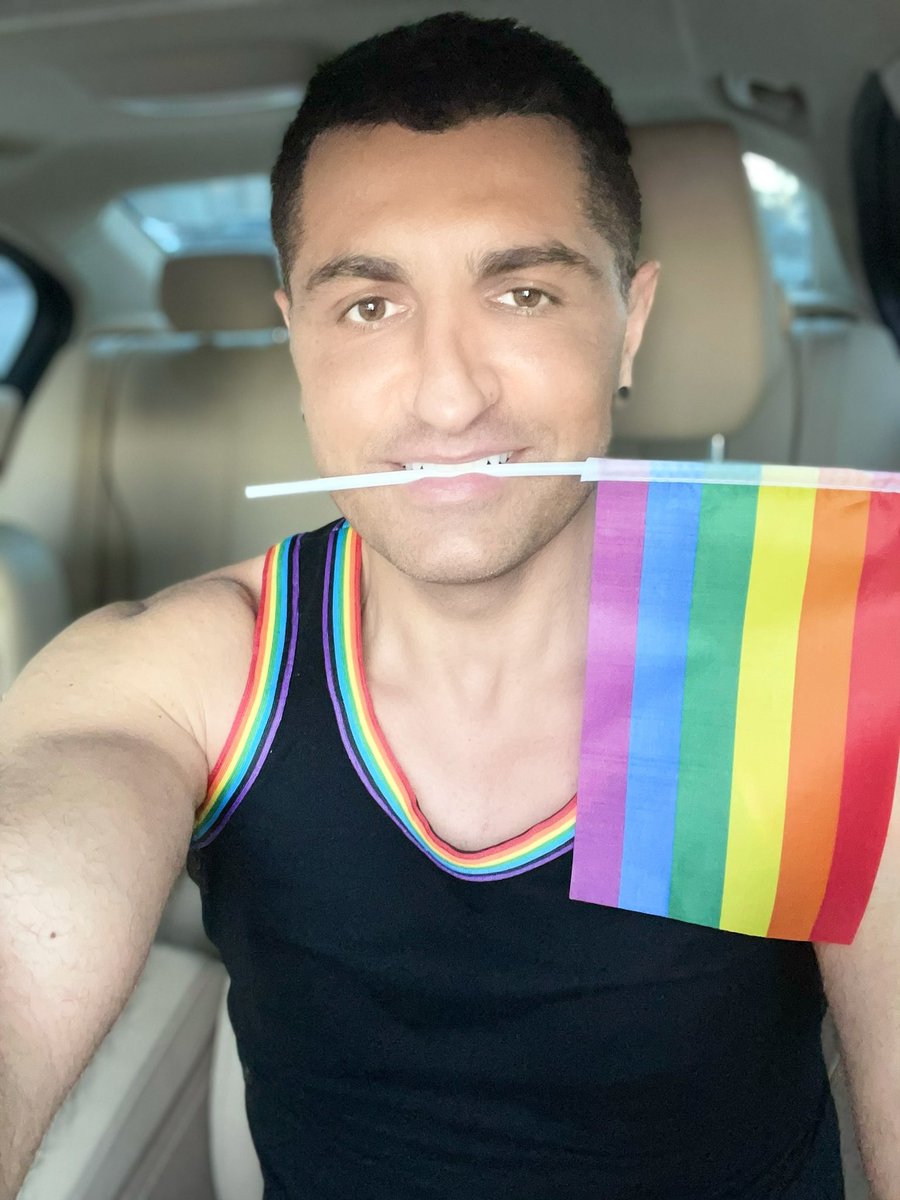 HappyPrideWeHo WeHoLove ???
https://twitter.com/vicgerami/statu
1niteinpari5 WeHoPride is NOT this weekend! WeHoPride2021 is June 25-27!
https://twitter.com/WeHoLove/status
Even ABC spread the confusion about Pride being this weekend. Check out in the video how they show the actual bus bench flyer that has the correct June 25-27 date, but they crop the date part off! WATCH:
https://youtu.be/qYglucJIU3c
Happy Pride ?? FiestaCantina GayWeHo
https://www.instagram.com/p/CQCZLcG
eatconservatory tonight 6pm - 10pm. Good vibes only booking aaroncolbert EatConservatory GayWeHo
https://www.instagram.com/p/CQCrVZW
HAPPY PRIDE MONTH This is how WeHo Bistro does Pride. We love it. wehotimes wehonew wehocity wehopride westhollywood weho lgbtpride pride pridemonth wehobistro wehobistro wehochamber wehocity weho_times weho_times GayWeHo
https://www.instagram.com/p/CQEpsQl
Something to Basque in. SoulMateWeHo soulmateweho GayWeHo
https://www.instagram.com/p/CQCnGu4
Dinner + A Rooftop Movie MelroseRooftopTheatre Three courses at EPLosAngeles followed by a film of your choice under the LA stars! July 5- The Goonies July 7- Thelma & Louise July 8- melroserooftoptheatre GayWeHo
https://www.instagram.com/p/CQCAMId
RSWeHo RoccosWeHo ??? June 18, The Official After party Happy Pride ?? party starts after 8pm. First come first serve RoccosWeHo RSWeHo GayWeHo
https://www.instagram.com/p/CQFFECl
RoccosWeHo RSWeHo GayWeHo boozlenezz
https://www.instagram.com/p/CQE6uzH